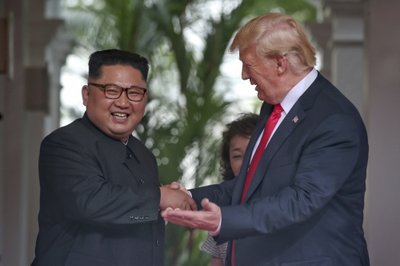 So the so called historic summit/photo-op of the century between Kim and the Don is over with Kim clearly receiving the better end of the deal.
It has been clear from the past few months that Kim wants to create the appearance of having turned a new leaf. There are many photos of Kim being seen crossing the border of South Korea and shaking hands with its leader, blowing up an alleged nuclear test facility and now photos of him shaking hands with…the Don. Oh, and let me not forget that Donald, in return, agreed to suspend military operations with South Korea and withdraw US troops from that region.
Well, It is clear that something is in the works and I would venture a guess that it has more to do with Kim and China than Kim and Donald.
So what did Donald get out of the deal of the century…crickets.